Is Jennifer Lawrence a Kate Middleton fan?
Judging by her recent outfit, we would guess that the actress definitely has a style crush on the Duchess of Cambridge!
JLaw attended "The Hunger Games: Catching Fire" Berlin premiere on Tuesday wearing a royal-worthy coat dress that resembled the outfit Prince George's mum wore at her son's christening but with slight differences, of course.
While Princess Catherine's cream-coloured ensemble had a cascading ruffle down the front and a high neckline, Jen's breathtaking white double-breasted Dior features pale blue embroidered panels on the skirt and shorter sleeves.
And of course the Oscar-winner doesn't have Kate's long, luscious hair anymore! The "Silver Linings Playbook" star, who might be hooking up with ex-boyfriend Nicholas Hoult again, rocked her new pixie haircut with soft, sideswept bangs that arched over her gorgeous baby blues.
But the goofy red carpet prankster wasn't the only celeb who looked amazing.
Her "Catching Fire" co-stars took Jen to the task in dandy suits (Liam Hemsworth and Josh Hutcherson) and in sparkly couture (Elizabeth Banks).
We can't help but love an actress who takes chances in daring backless pixel gowns and "Downton Abbey" frocks!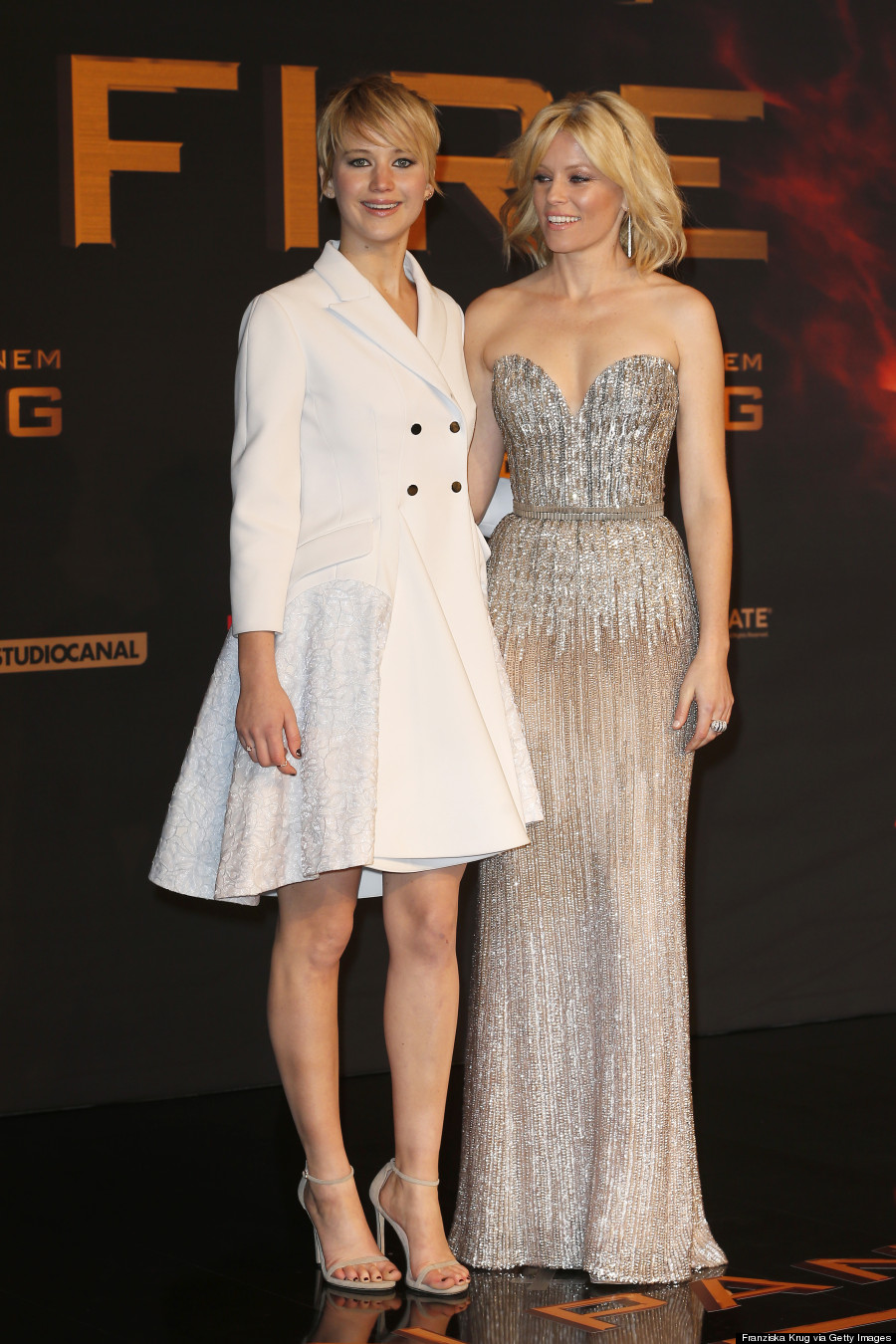 Kate's coat dress is dreamy: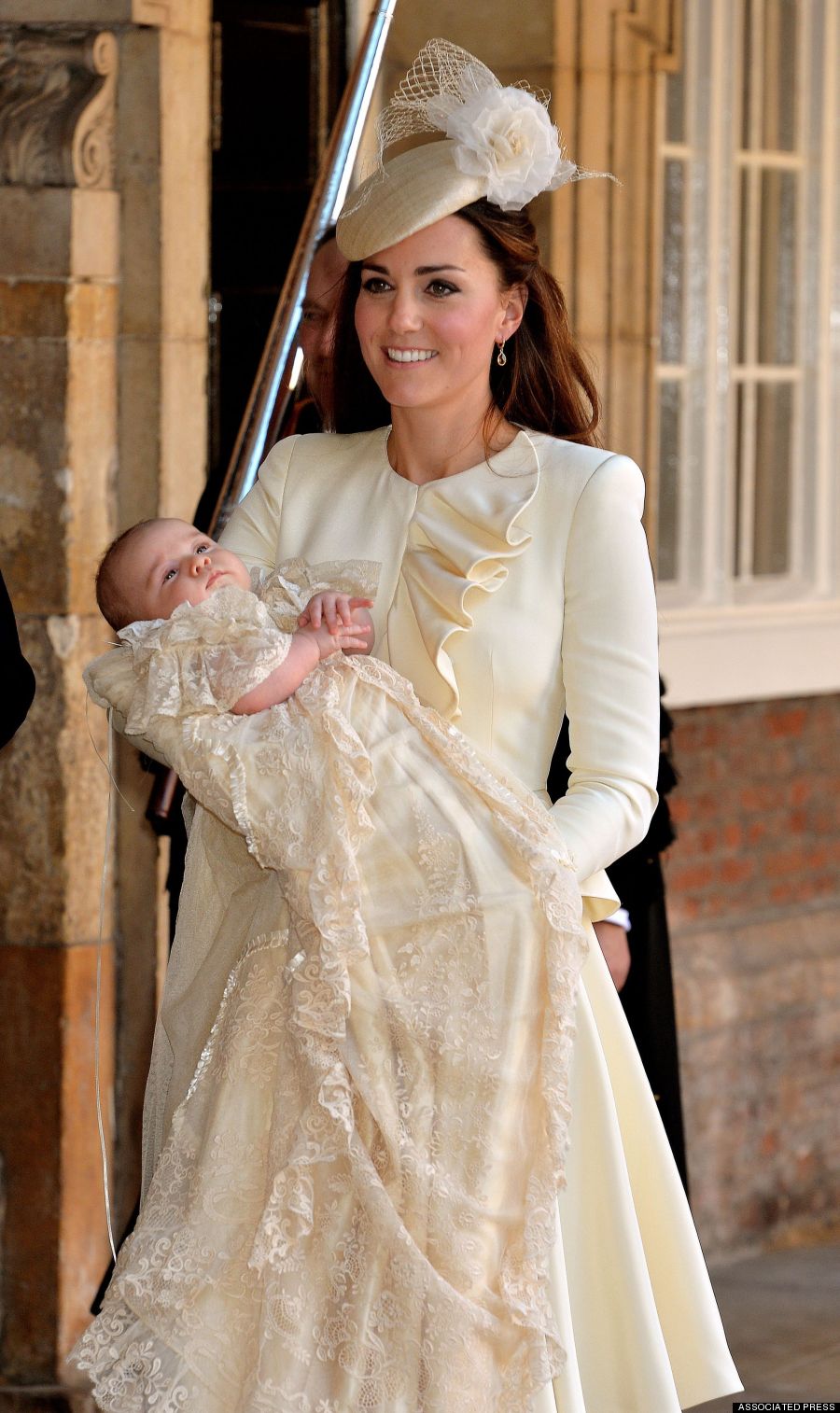 JLaw's the best:
Jennifer Lawrence's Style