The two VELD Music Festival victims who died from what police are calling "party drugs" have been identified by the media as Willard Amurao, 22, and Annie Truong-Le, 20.
The councillor told the newspaper: "She was a great, great kid, it is unbelievable. It is a terrible, terrible tragedy. I'm surprised by all of it — shocked. I can't for the life of me understand how that can happen."
Thirteen other festivalgoers were admitted to hospital after falling ill, though some have since been released and all are expected to make full recoveries, CTV News reported.
All 15, including the two deceased, are believed to have taken drugs that were bought at the festival, but it's not certain which ones caused the deaths.
"Unfortunately some of these people didn't even know what they were taking," Det. Sgt. Peter Trimble said a press conference. "Some were taking upwards of 10 pills, some people were picking pills on the ground."
Police have narrowed their search to a brown pill and a clear capsule with white powder which were described and/or turned into officers after they pleaded with festival attendees to help with what has become a homicide investigation.
"These videos or these images may seem inconsequential to you but they may be very important to me," Trimble said.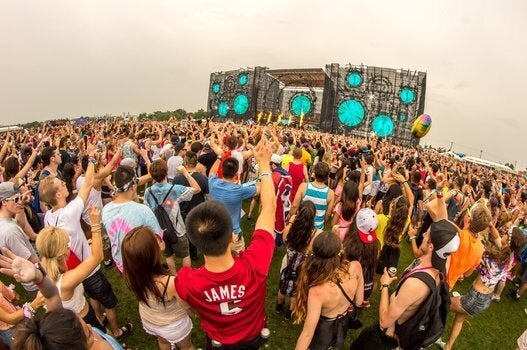 VELD 2014 Festival Photos