Canadian politics provided us with plenty of theatre in 2014.
The federal government undertook a mission into Iraq, the abortion debate reared its head once more, and polls indicated that Prime Minister Stephen Harper may be losing ground — though some of the latest numbers suggest he has momentum..
Being a politician is a stressful job, and it's inevitable that some will make mistakes. But a number of lawmakers committed errors this year that neither they, nor their parties, can easily explain.
Here are 22 of the biggest blunders we saw out of Canadian politicians in 2014.
Julian Fantino and his relations with veterans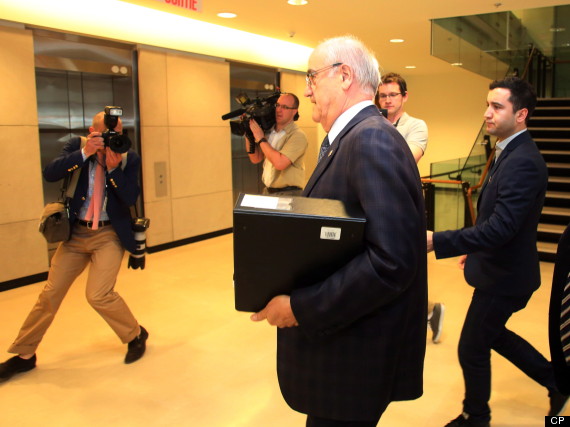 In January, Julian Fantino arrived over 70 minutes late for a meeting with veterans and said to a man who was pointing at him: "This finger-pointing stuff doesn't work very well with me." He then left the meeting.
Later in the year, Fantino refused to engage with a veteran's wife who wanted to know why his ministry was spending millions on advertising while also closing down regional offices and allegedly ignoring services for injured vets' families.
By the fall, both New Democrats and Liberals were calling for his resignation over lapsed funding at Veterans Affairs, a scathing report from the auditor general, and the revelation that a $200-million fund for vets would be spread over 50 years, not five or six.
Justin Trudeau's ill-timed joke about hockey and Ukraine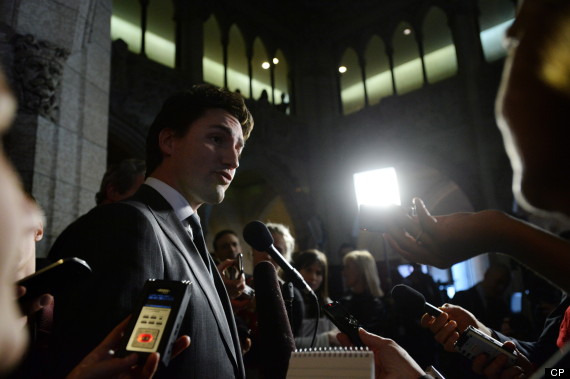 Liberal Leader Justin Trudeau joked in February that Russia's failure to win a hockey medal at the Olympics would put the country in a "bad mood" and possibly make it want to invade Ukraine. The joke drew a stern rebuke from Ukraine's ambassador to Canada, and Trudeau later apologized.
Brad Butt admits he didn't tell the truth about witnessing voter fraud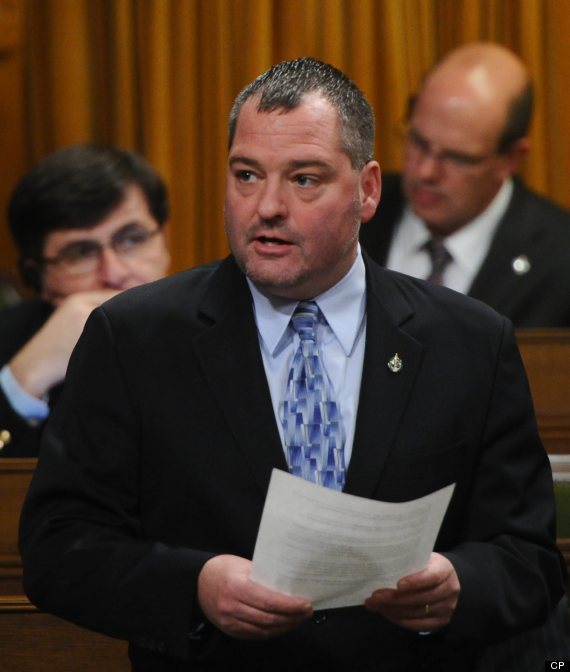 On February 6, Conservative MP Brad Butt said in the House of Commons (where privilege prevents you from facing consequences for many of your words) that he had witnessed voter fraud:
"On mail delivery day when the voter cards are delivered to community mailboxes in apartment buildings, many of them are discarded in the garbage can or the blue box," Butt said.
"I have actually witnessed other people picking up the voter cards, going to the campaign office of whatever candidate they support and handing out these voter cards to other individuals, who then walk into voting stations with friends who vouch for them with no ID."
On February 24, Butt told the House he had NOT witnessed voter fraud — not like that, anyway:
"I made a statement in the House during the debate [on the Fair Elections Act] that is not accurate, and I just want to reflect the fact that I have not personally witnessed individuals retrieving voter notification cards from the garbage cans or from the mailbox areas of apartment buildings ... I have not personally witnessed that activity and want the record to properly show that."
Tony Clement and the upside-down Ukraine flag
Treasury Board President Tony Clement was roundly mocked after posting a photo of himself on Instagram with an upside-down Ukraine flag. He later apologized by turning the very same picture upside down.
John McKay on Justin Trudeau's "bozo eruption"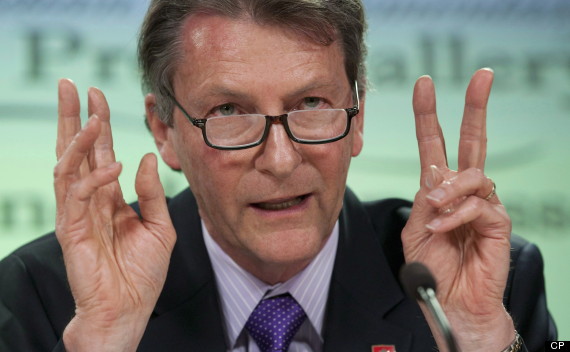 In a secretly-recorded conversation with what turned out to be a Conservative operative, Liberal MP John McKay characterized as a "bozo eruption" Justin Trudeau's decision to disallow anti-abortion candidates from running for the party. McKay later apologized to the Liberal leader for the embarrassing incident.
Thomas Mulcair said the Commons speaker approved his party's bulk mailing practices. The speaker said otherwise.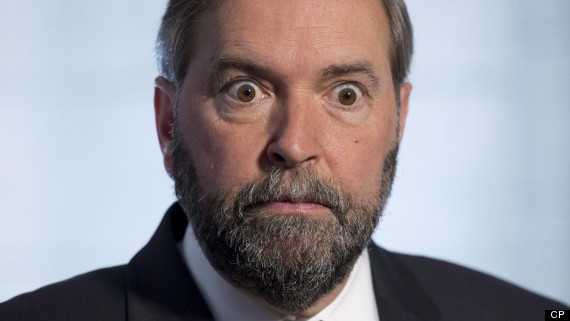 The NDP was under fire for using parliamentary mailing privileges to send bulk mail into ridings where byelections were happening. NDP Leader Thomas Mulcair said Speaker Andrew Scheer approved the party's practices. But Scheer told a committee that no one ever checked with him about it.
Tim Hudak's critical mathematical error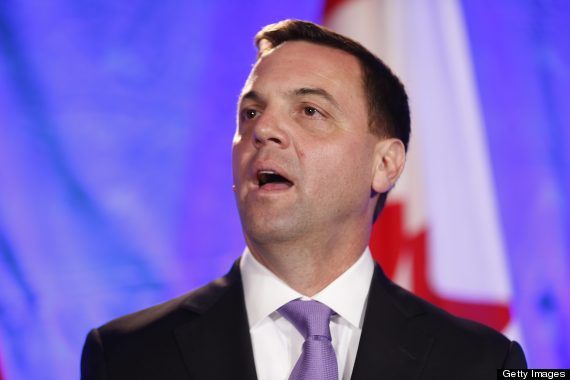 Tim Hudak and the Ontario Progressive Conservatives made a big mistake when their election platform's job creation estimates were found to be up to eight times too high. The Tories were subsequently trounced by the Liberals at the ballot box.
Peter MacKay mansplains why there are so few female judges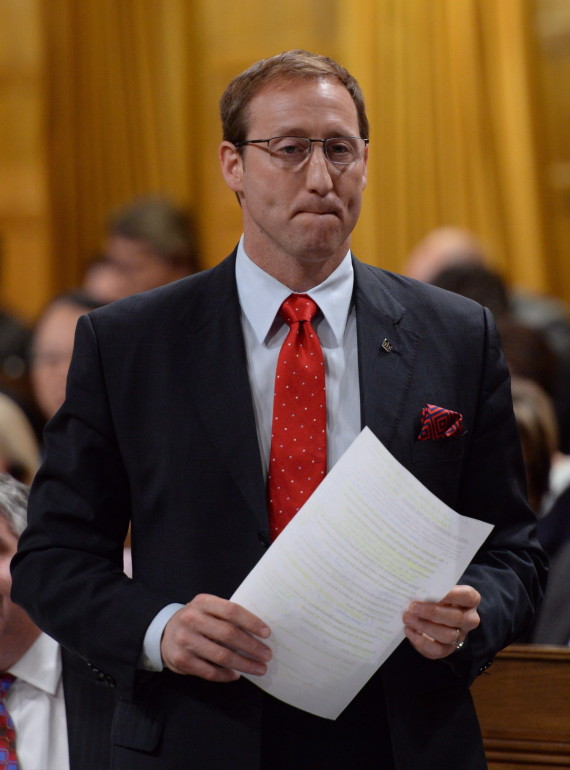 Justice Minister Peter MacKay suggested to the Ontario Bar Association that few women are appointed as judges because they're too busy taking care of their kids. Liberal MP Carolyn Bennett accused him of "blaming motherhood" for the lack of women judges, but he defended his comments.
Peter MacKay mansplains Mother's Day, Father's Day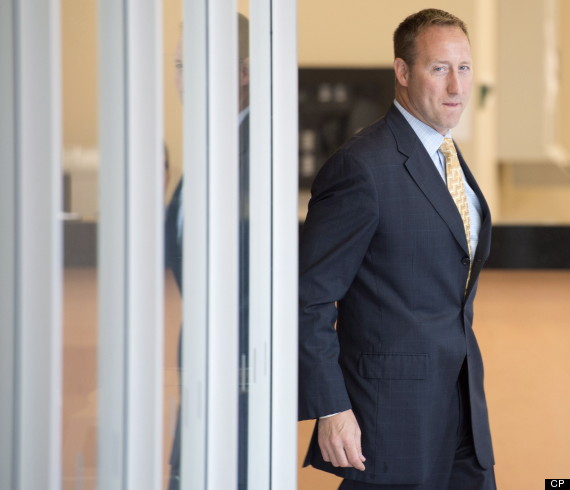 The justice minister also landed in hot water because of two very different messages sent to his staff on Mother's Day and Father's Day.
MacKay's Father's Day message talked about how fathers shape children into leaders thanks to the "immense and life-long influence we have over our children." His previous Mother's Day message said nothing about how moms shape their kids' futures, but made several references to household chores.
Tory MP Ryan Leef jokes about a break-in at Justin Trudeau's house
Come on @ryanleefmp you got to be quicker at hitting the delete button. |#cdnpoli pic.twitter.com/7xUJLDNayN

— Drake Fenton (@drakefenton) August 18, 2014
Because a break-in at a politician's home while his wife and kids are sleeping is fun-nee!
New Brunswick Premier Brian Gallant fumbles CBC interview days before the election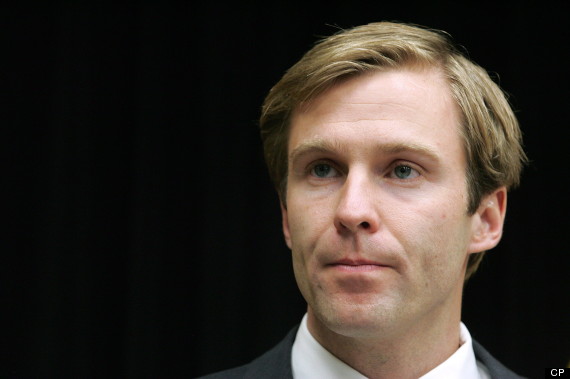 Brian Gallant looked like he had it in the bag. The handsome leader of the New Brunswick Liberals was a frontrunner to win the provincial election.
Then came a CBC interview in which he messed up the numbers on a tax policy proposal. He later did a second interview to correct the figures, but host Harry Forestell said, "It sounds like you're making up policy on the fly."
Of course, Gallant still won the election but a mistake like that just days before the vote caused his team to scramble into damage control.
NDP MP's "profoundly bad" crowdfunding idea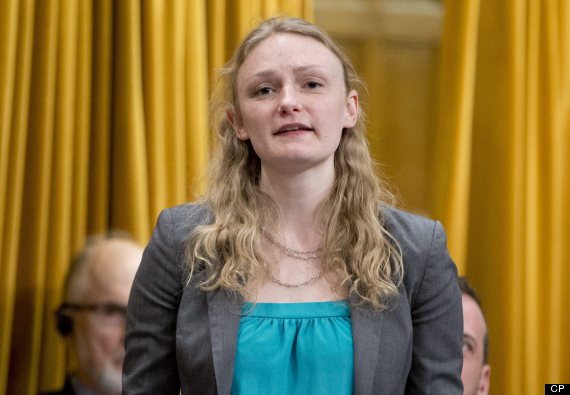 Quebec MP Charmaine Borg promised she would rise in the House of Commons and say the names of donors who contributed $50 to her crowdfunding campaign. The campaign was about making her "your voice in the tech era."
Conservative MP Michelle Rempel slammed Borg's fundraising as a "profoundly bad idea." The NDP MP rescinded the offer to donors.
The campaign only raised $419 toward a $15,000 goal.
Paul Calandra: deflect now, cry later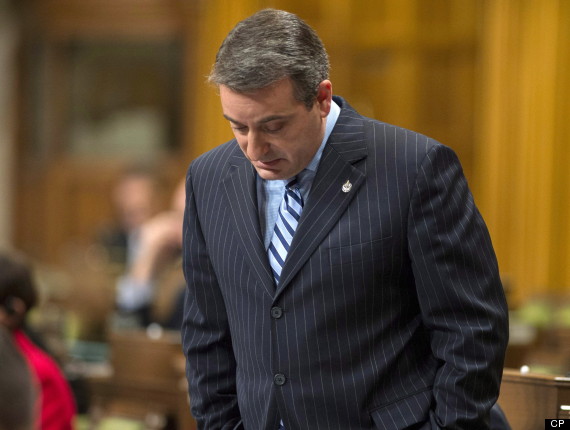 Conservative MP Paul Calandra responded to a NDP question about Canada's military action in Iraq by accusing the party of not supporting Israel. Then he cried about it.
Doug Ford's poorly-spelled subway map: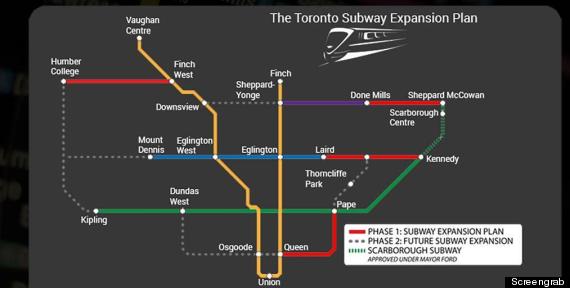 If you're running to lead a city, it might help to spell the names of major streets correctly.
Justin Trudeau: We can't just "whip out our CF-18s"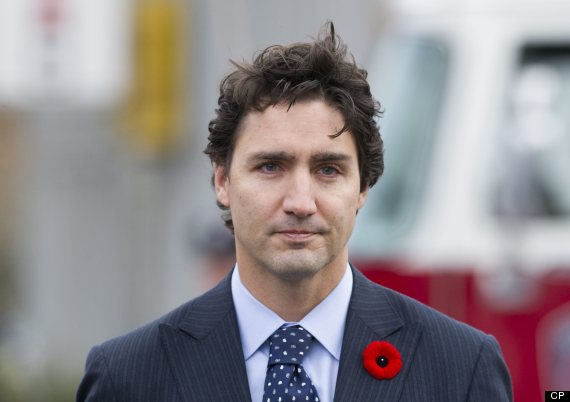 On Canada's military mission in Iraq: "Why aren't we talking more about the kind of humanitarian aid that Canada can and must be engaged in, rather than trying to whip out our CF-18s and show them how big they are? It just doesn't work like that in Canada." The Tories sure pounced on him for that one, with some suggesting Trudeau was being disrespectful to the military.
Employment Minister Jason Kenney ripped the remark as "juvenile" and suggested it was further proof the Liberal leader isn't ready to be prime minister.
Is Doug Ford's wife Jewish?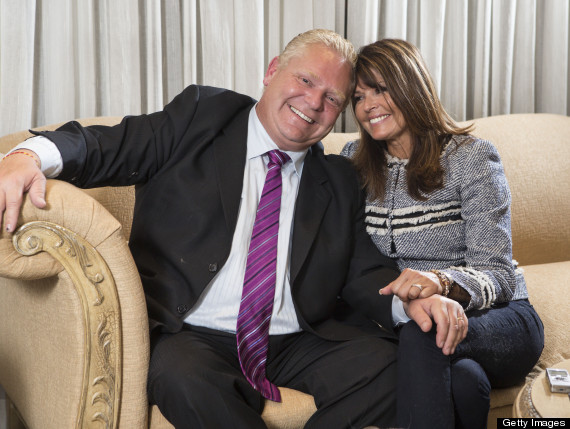 It's a pretty simple question. But Ford didn't always give the same answer.
Doug Ford punked by "folks"-y satirist
RT + FAV if you think this is the best picture of @DougFord2014 in the entire election campaign. #TOpoli pic.twitter.com/TAMWmVSmfn

— folksfolkfolks (@michaeldunbarjr) October 20, 2014
If not the best, this was certainly the funniest picture of the Toronto election campaign.
Jason Kenney posts weirdly familiar (copyrighted) photos on his Instagram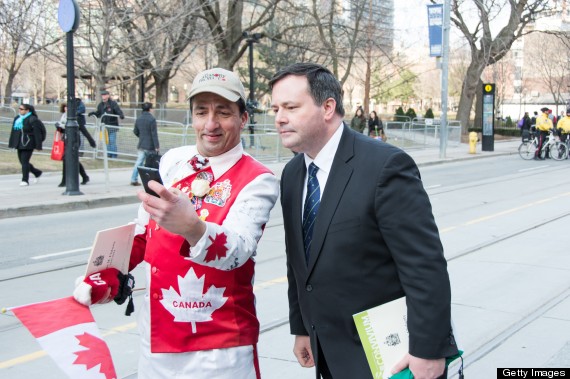 Kenney had some photos on his Instagram account that had clearly appeared elsewhere.
Conservatives slam Liberal for things he (apparently) never said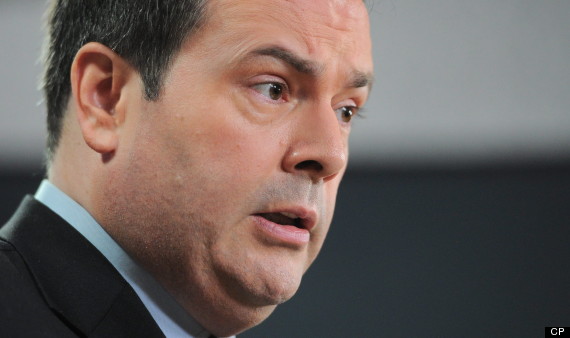 The Tories tried to lay a trap for Alberta Liberal candidate Marlo Raynolds, and weren't entirely successful.
An operative recorded a conversation with him and two other men, in which he allegedly said that couples with kids would spend a federal tax break on cars and televisions instead of items that helped the economy. Top Tories like Jason Kenney even referenced the incident in the House of Commons.
The only problem is that another man emerged to say it was he, not Raynolds, who uttered the comments.
Sun Media retracted a story on the recording, but the Tories kept pressing at it. Tories hired an audio expert who said it was indeed Raynolds who spoke those words on the recording. However, another audio expert cast doubts on those claims.
An "inappropriate" press release amid sexual harassment allegations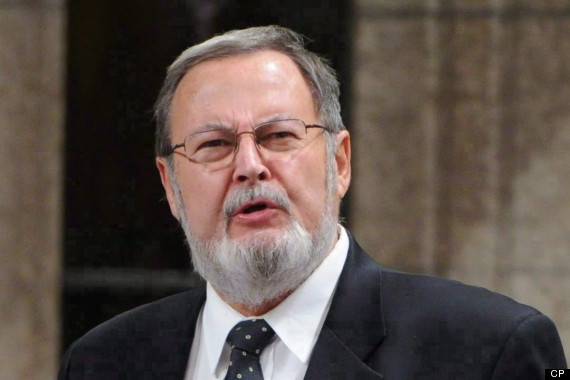 As Parliament was rocked by allegations of sexual harassment against two Liberal MPs, Conservative Peter Goldring issued a news release recommending that people wear video equipment so that they can defend themselves against accusers. He later retracted the statement.
Leona Aglukkaq is too busy reading her newspaper to answer questions about the northern food crisis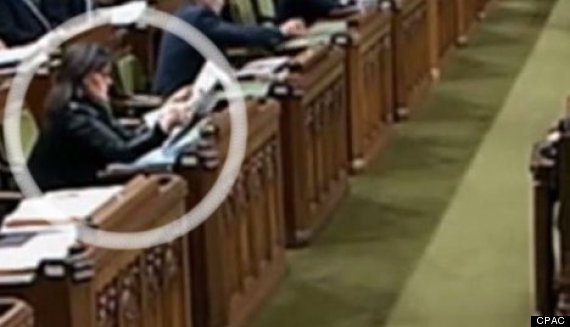 In question period, the NDP pressed Environment Minister Leona Aglukkaq on a food program meant to help northerners who pay enormous prices for groceries.
Aglukkaq, the MP for Nunavut, answered only a single question on the topic before sitting down and opening a newspaper.
She later admitted that the move was a "bad idea."
Elizabeth May presents a 9/11 truther petition in the House of Commons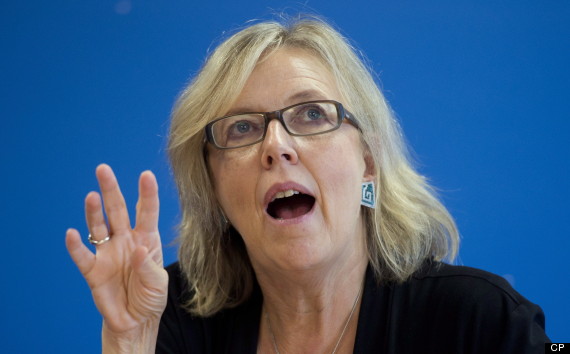 A piece of advice for Green Party Leader Elizabeth May: you don't HAVE to present every petition that citizens send your way.
Like Us On Facebook

Follow Us On Twitter

ALSO ON HUFFPOST: