The Canadian Press
From Wildrose Party members crossing the floor in late 2014, to the NDP's surprise win in May, it's been a crazy time for Alberta politics.
More outrageous, however, are some of the quotes that have come from politicians' mouths.
It wasn't easy to narrow them down, but here are the 15 most ridiculous things said in Alberta politics in 2015:
15. "Albertastan"
Calgary's Red Mile looks a little different ... #albertastan pic.twitter.com/bV9hO6pf6t

— Stephen LaRose (@YQRosie) May 8, 2015
Former justice minister Peter MacKay referred to the province as "Albertastan" after the Progressive Conservatives' (PCs') defeat in the May provincial election.
And he wasn't the only one to comment so harshly on Alberta's shift to the left — former "Dragon's Den" star Kevin O'Leary said that Alberta had "fallen off the cliff into a socialist bog."
14. Prentice = Han Solo?
You know, looking at it now, Jim Prentice IS like Han Solo. #cdnpoli #abpoli #abvote pic.twitter.com/tJ0alvMVwe

— Brett Bell (@heybrettbell) May 8, 2015
On May 4 (Star Wars Day), former premier Jim Prentice compared himself to the roguish movie character Han Solo, saying that he always finds a way to get out of a tough situation. Perhaps Prentice never saw the part in which Solo becomes frozen in carbonite.
13. Want a job? Move to B.C.
Dear Albertans listen to your gov, time to move to BC . #ableg 🤕 https://t.co/r5BRb953Lo

— Ed Ammar (@EdAmmar) December 16, 2015
Alberta's energy minister Marg McCuaig-Boyd suggested in December that out-of-work Albertans move to British Columbia to find jobs until energy prices bounce back. She immediately regretted those comments, telling the press that she misspoke.
12. Election platform: Stop bears
Jesse Rau was fired from Calgary Transit in August after publicly speaking out against homosexuality and posting Nazi-related content on Facebook. Those comments weren't his only ones that raised eyebrows this year.
Rau ran in the federal election as a candidate for the Christian Heritage Party in Calgary Signal Hill. He kicked off his campaign with an eight-minute video that hinged almost entirely on the idea of protecting Albertans against bears.
Rau said he was ready to protect the right to hunt the "thousands of grizzlies running around in Alberta" (there are only only a few hundred in the province). He did not win the riding.
11. Math is hard
Here is Prentice's "I know that math is difficult" moment. #abvote

April 24, 2015
PC leader Jim Prentice told the NDP's Rachel Notley that, "I know that math is difficult," while arguing with her about her party's proposed tax rate during the April leaders' debate. Not only did Prentice infuriate much of the audience for being condescending, but some of his own math was wrong.
10. #PeopleLikeNenshi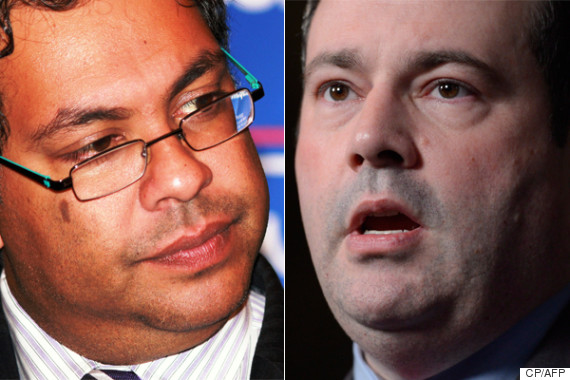 Conservative MP Jason Kenney faced major backlash for his word choice when he criticized Calgary Mayor Naheed Nenshi in October. Nenshi had spoken out against the Conservatives' stance on the niqab ban in advance of the federal election, and Kenney responded by saying, "it seems to me that it's the mayor and people like him who are politicizing [the niqab ban]."
Nenshi tweeted, "'People like me,' eh? Let's just assume @Jkenney means 'thoughtful people,' shall we?" Others accused the MP of racism.
Kenney has said that any suggestions his comments were related to race or religion were "completely ridiculous."
9. Don't "accidentally" elect the NDP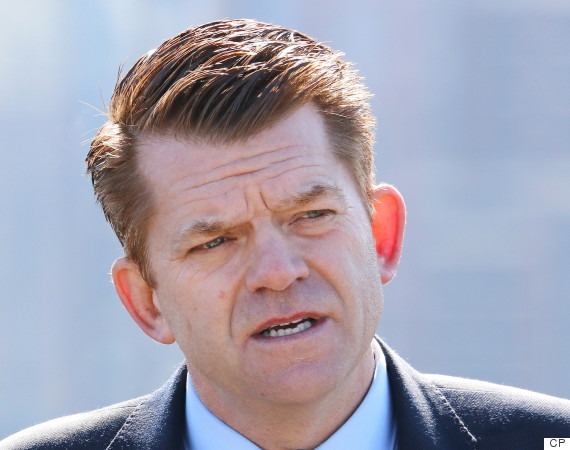 Wildrose leader Brian Jean reached out to PC supporters in advance of the spring's provincial election, to caution them against vote-splitting. The worst thing, he said, would be to "accidentally" elect the NDP. Voters later elected Rachel Notley's party to a majority — most likely on purpose.
8. Transphobic trustee?
Hey #ECSD, the 1600s called. They want Trustee Larry Kowalczyk back. #abed

— Scott O'Donnell (@physicist88) October 14, 2015
Edmonton Catholic School Board trustee Larry Kowalczyk shocked a number of parents after saying that transgender people have a "mental disorder." Education Minister Dave Eggen found the trustee's comments "disturbing" and a number of parents spoke out against Kowalczyk's remarks, calling them "offensive."
Unlike most politicians on this list, Kowalczyk has defended his comments.
7. Spy camera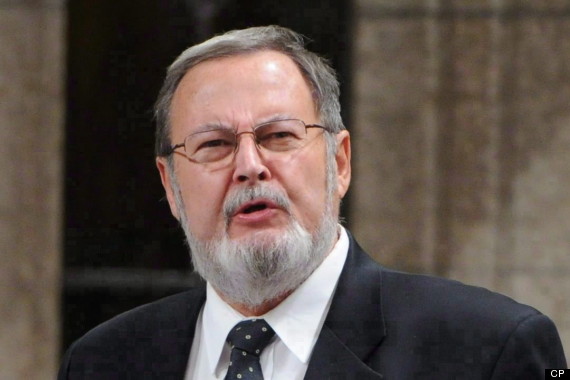 Former Conservative MP Peter Goldring has made the news for a number of bizarre statements over the years. However, his most surprising comment might have been in March, when he shared that he carries a secret video camera in the form of a pen at all times.
Goldring wasn't entirely clear on how often he lets people know it's recording, in an interview with CBC News.
When a reporter asked him if he notifies people that it's taping, he responded, "I think that you'd want to have a reason for it, and possibly, most of the time let the person know."
We could hear more about Goldring and his pen soon — he has indicated that he'd like to sell them to keep himself busy during retirement.
6. "Embarrassing cousin"
Premier Rachel Notley described Alberta as an "embarrassing cousin that no one wants to talk about" in a Global News interview in September. She later clarified her comments and said that previous PC governments were the embarrassing cousins, and not the province itself.
5. "You know the mic's on, right?"
Bill Jarvis, ex-Wildrose candidate for Calgary-South East, was booted from the party after saying, "We need lots of brown people in the front" minutes before leader Brian Jean was set to make a speech.
Jean asked for Jarvis' resignation shortly after.
4. Councillors getting "blotto"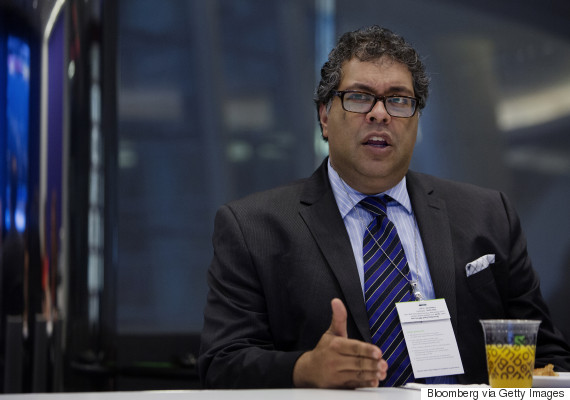 Too much holiday cheer? In January, Naheed Nenshi said his office received word of Calgary city councillors getting "blotto" (or totally inebriated) at work related functions. Even though seven of 14 councillors denounced the mayor's comments, Nenshi defended them, saying he never accused anyone directly.
3. "Bring your wife's pie"
I think the Wildrose party is confused... We are in 2015, not 1950. #BYWP #BringYourWifesPie #constantlyscrewingup pic.twitter.com/y6zZU93mOx

— Tess McGarvey (@tessmcgarvey) April 19, 2015
Wildrose MLA Rick Strankman decided in April the best way to win over his constituents would be through a pie auction.
Nothing controversial about that — until the campaign issued a poster urging supporters to "Bring Your Wife's Pie."
The poster left more of a sour than a sweet taste in people's mouths. Strankman blamed it on volunteers and apologized.
2. Bike lanes = LGBT rights?
@seanchucalgary Just so we're clear you're equating equal rights with... parking?

— Tyler Hellard (@poploser) May 24, 2015
Calgary city councillor Sean Chu is no stranger to controversy, but the confusing tweet above might take the cake.
After Ireland voted to legalize gay marriage in May, Chu apparently drew a connection between the historic decision and a proposal for downtown bicycle tracks in Calgary.
We're not entirely sure how the two are related.
1. "Look in the mirror."
"Look in the mirror", Prentice tells everyone but Prentice. #PrenticeBlamesAlbertans pic.twitter.com/TU19Xx6gi5

— Sally Poulsen (@SallyPoulsen) March 5, 2015
When Alberta's economy began to tank, then-premier Jim Prentice suggested that residents "look in the mirror" to see who's responsible. It spawned the hashtag #PrenticeBlamesAlbertans, and, according to some, the beginning of the PCs' historic downfall.
Whew. It'll be interesting to see what 2016 has in store.
Like Us On Facebook

Follow Us On Twitter

Also on HuffPost:
Photo gallery

5 Answers From Edmonton Mayor Don Iveson's AMA

See Gallery