It's no surprise to anyone that contouring, the beauty trend that slims the face and enhances the facial structure, is getting a little out of hand. From butts to feet, necks to abs, it feels as if we've contoured every part of our body. And we're kind of over it.
And it seems like a lot of other beauty lovers are getting tired of it too. So for that, gurus are turning to the newest trend in the world of makeup: non-touring. Yup, non-contouring.
Described as "spanx for the skin" by makeup artist Renee Sanganoo in an interview with Marie Claire, non-touring is all about illuminating the face with very minimal contouring and a whole lot of highlighter.
"You know you're wearing it, but no one's supposed to see it," Sanganoo explains to Marie Claire. "In the summer, people are outside more and they tend to wear lighter foundation. It just looks more natural."
Flaunted by both Kendall Jenner and Gigi Hadid at the 2016 Met Gala, non-touring gives the skin that dewy and fresh look. Instead of piling on the foundation and contouring products, a lightweight non-tour leaves you with a standout glow.
So pretty!
But it seems like Instagram's top makeup master isn't a fan of the trend.
Huda Kattan of Huda Beauty, a self-proclaimed contour lover, put it out there that she is NOT going to rock the look on a regular basis, saying, "It doesn't slim your face, and that's a little uncomfortable for me."
But, being oh-so-kind, Huda has demonstrated the trend anyway, which you can watch above. Bless her.
She begins by colour-correcting, another huge makeup trend taking over Instagram at the moment, to cancel out any redness or dark spots on the face. She then adds a touch of light foundation to the skin to even out the colour (she notes that if you want to keep the skin natural, you can skip out on this step).
To add dimension to her face, Huda contours the hallows of her cheeks, forehead and jaw just the slightest bit. And as she points out, Huda says if you don't have cheekbones, this trend "sucks."
Finally, this is where the highlight comes in, which Huda notes needs to be "on fleek."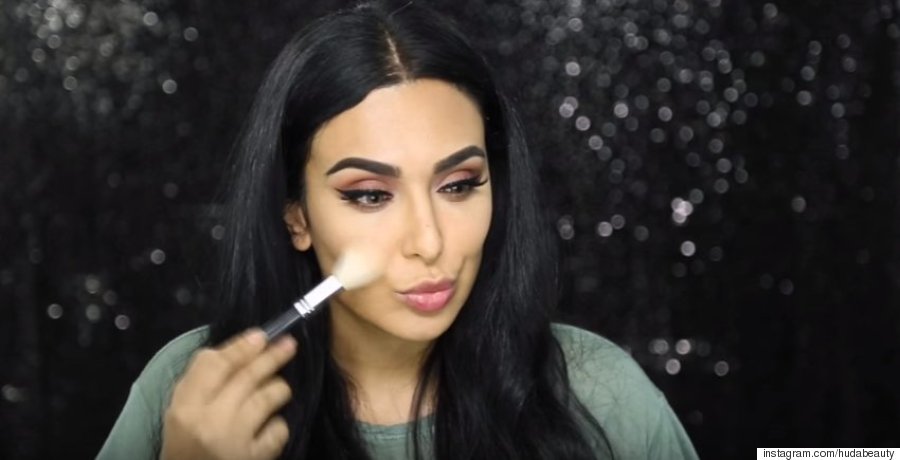 Once completed, Kattan says non-touring is a look that's great for "supermodels" and "people with a chiselled jaw." She ends the video by showing off a photo of herself with a non-toured face on the left and a contoured face on the right.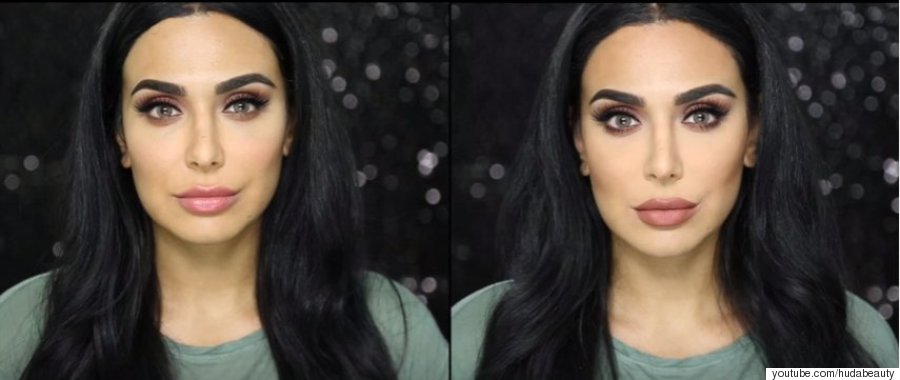 And you can see, the contoured look is more defined and sharp in comparison.
So, which trend are you more into? Non-touring or contouring? Let us know in the comments below!
Follow Huffington Post Canada Style on Pinterest, Facebook and Twitter!
Also on HuffPost