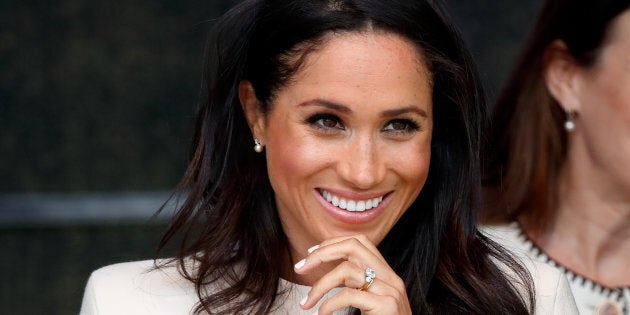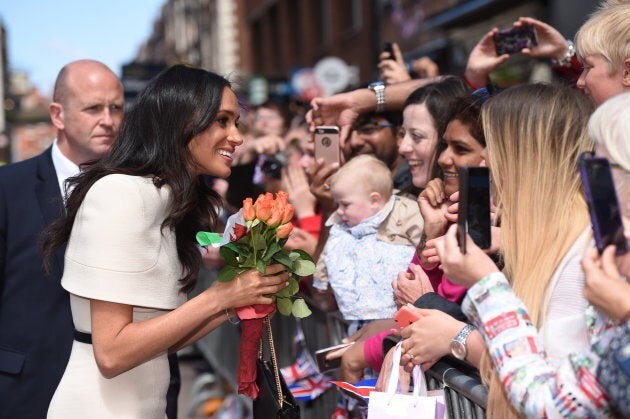 In a now viral video, which was filmed June, Markle is seen greeting fans during her first solo outing with the Queen in Cheshire, U.K. In the clip, the 36-year-old can be heard introducing herself as Meghan and thanking royal fans for their well wishes — all with a slight English accent.
According to experts, it's not out of the ordinary for someone to develop an accent based on their surroundings. In fact, this is a subconscious occurrence.
"Doing it consciously is very hard indeed. Subconsciously, you always have the impulse to adapt to your surroundings, wherever you are," linguistics expert Dr. Damien Hall, of Newcastle University in the U.K., told Esquire in 2016.
"So in London you've adapted the way you speak to a lowest common denominator accent – in other words, you've learned to speak without any regional peculiarities at all that would make you difficult to understand. When you go home, you take yourself out of the professional milieu and back to friends and family members who know you well. You relax, because there isn't that constraint of needing to be understood."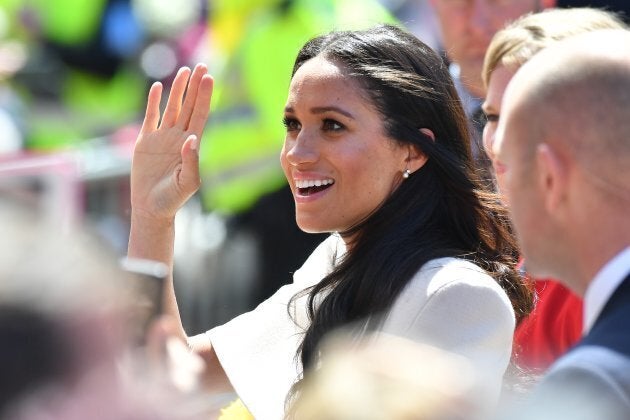 Karin Humphreys, a professor who specializes in psycholinguistics at Hamilton, Ont.'s McMaster University, agrees.
"You're talking to somebody with a different accent, and people find themselves unconsciously copying them," she told Global News in 2014. "As speakers and listeners, we're incredibly sensitive and reactive to people around us."
On social media, one fan pointed out that Brits moving to the U.S. often adopt an American accent as well, so the idea that Markle has seemingly done this in reverse isn't so far-fetched.
With or without the accent, the duchess seems to fitting into royal life just fine. The former "Suits" star recently stepped out with her hubby, Prince Harry, for the Your Commonwealth Youth Challenge reception at London's Marlborough House.