The Canadian National Exhibition (CNE) has been challenging our taste buds for years with its wild food creations and oddball pairings. But no matter how bizarre, we are always intrigued by their latest offerings.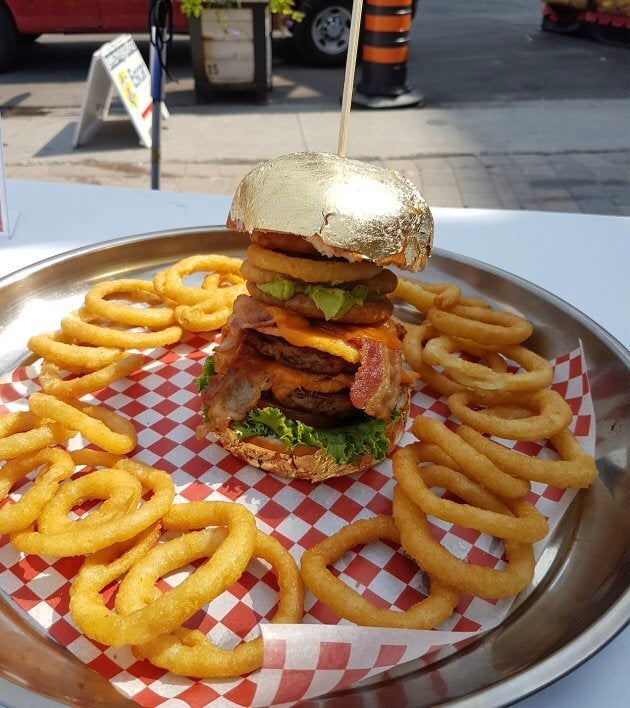 The first is the Golden Burger by Bacon Nation. If its edible gold bun doesn't impress you, its sheer size sure will. In addition to its shimmery aesthetic, the burger is a mouthful, containing a five-ounce beef patty topped with maple and peameal bacon, Canadian cheddar, onion rings, jalapenos and all the fixings.
The second highlight is Gold Ice Cream by Eative: a vanilla milk chocolate ice cream bar covered in a 24-karat edible gold leaf.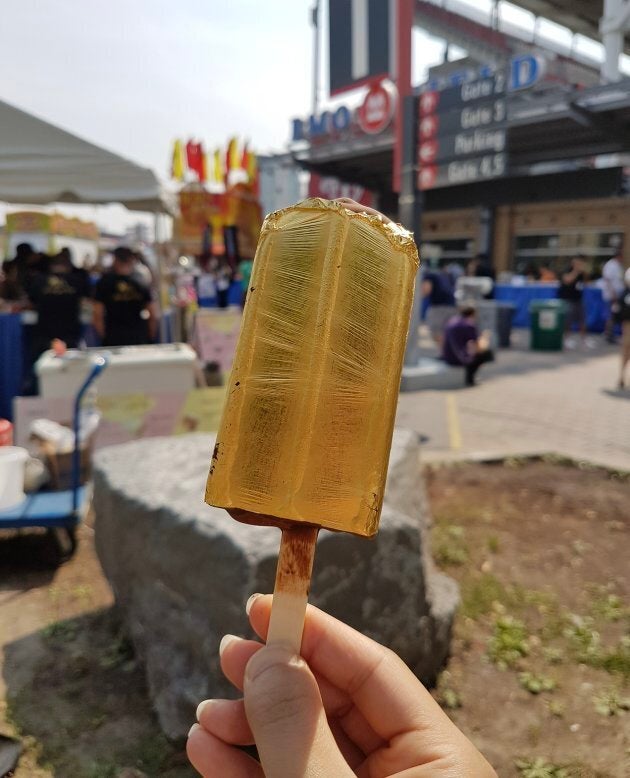 So what exactly does edible gold taste like? A few of HuffPost Canada's editors tried the CNE's fancy treats. The verdict? Edible gold tastes like nothing.
The shimmery decor is simply for show and, naturally, for the 'gram. Even the CNE's press release admitted this, saying Eative's Gold Ice Cream is "sure to be an Instagram superstar!"
So what are some other CNE 2018 food highlights? Check them out below.
Chocolate Banana Steakclair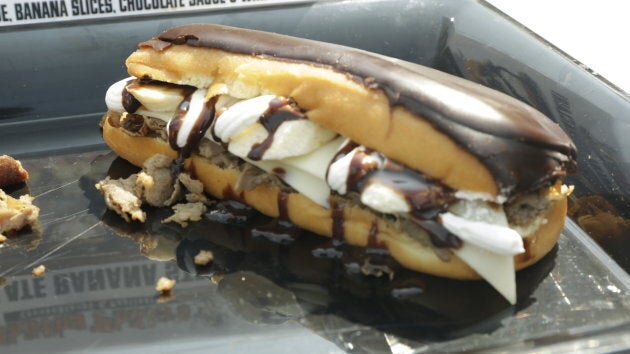 A chocolate éclair doughnut stuffed with steak, provolone cheese, banana slices, chocolate sauce and whipped cream.
Shook Noodles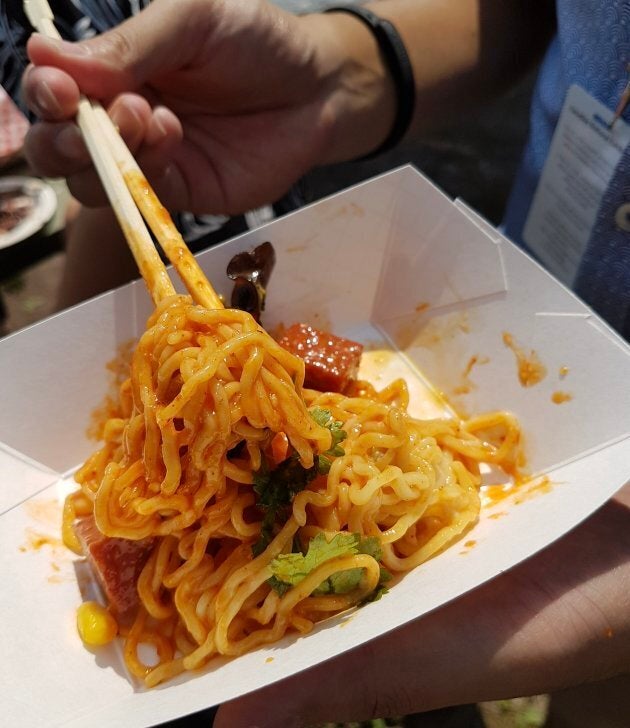 Ready-to-go ramen tossed with your choice of toppings and sauce with a poached egg.
Deep Fried Ferrero Rocher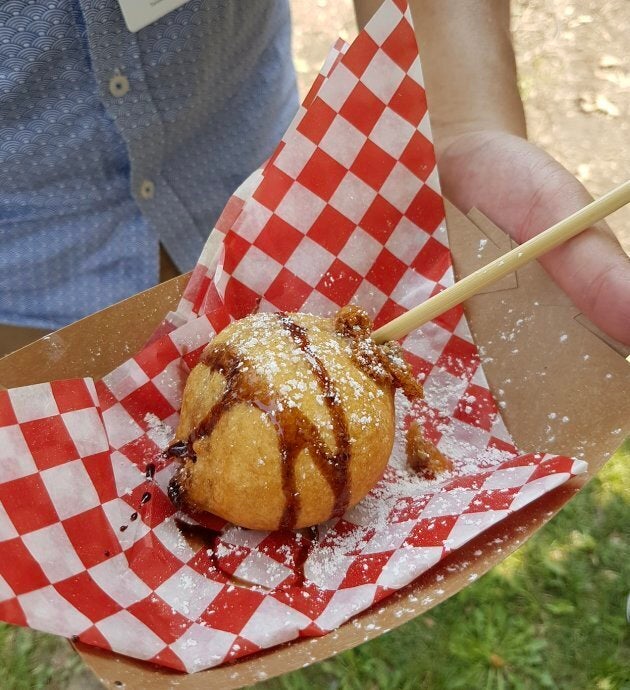 Ferrero Rocher chocolate wrapped in cookie dough and deep fried.
Mexican Style Street Corn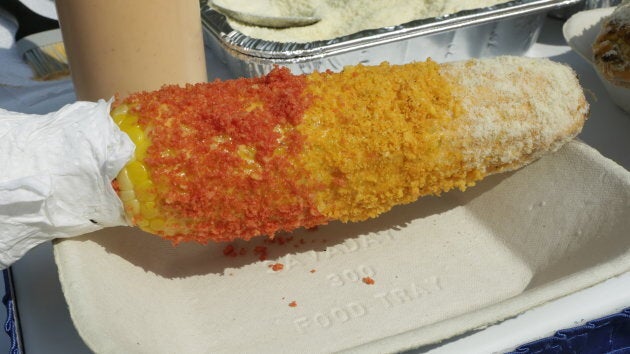 Roasted corn brushed with spicy mayo and rolled in two types of Cheetos and parmesan cheese.
Hong Kong-Style French "Toast" Curds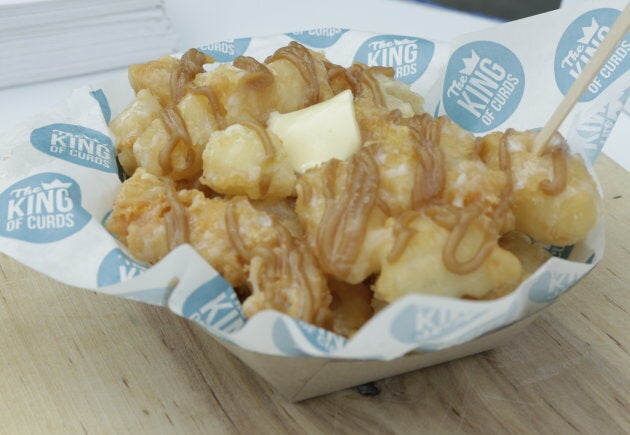 Deep friend cheese curds topped with peanut butter, condensed milk and a slab of butter.
SanFran Friar Fritter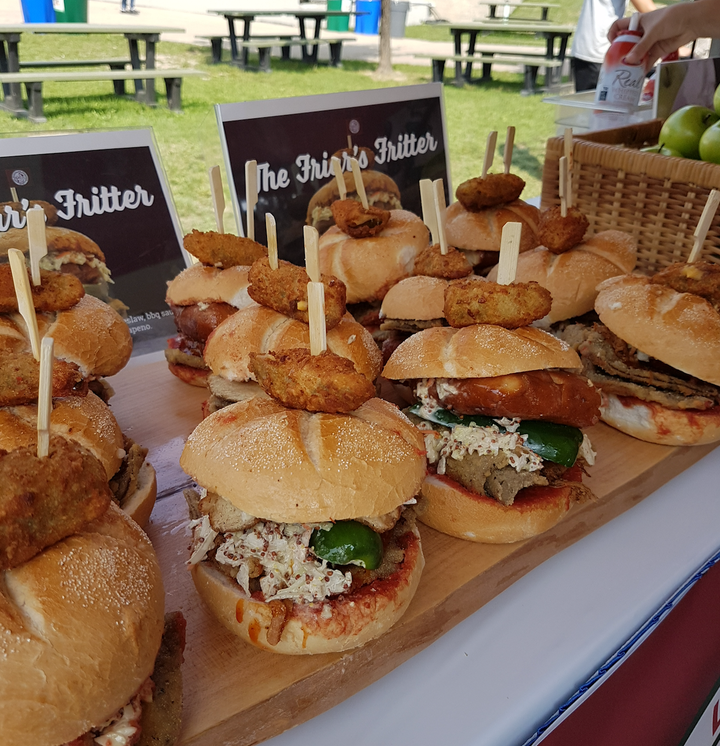 A veal and porchetta sandwich topped with jalapeno poppers, jalapeno peppers, coleslaw, sandwich toppings and SanFran's signature sauce.
The Cold Pocket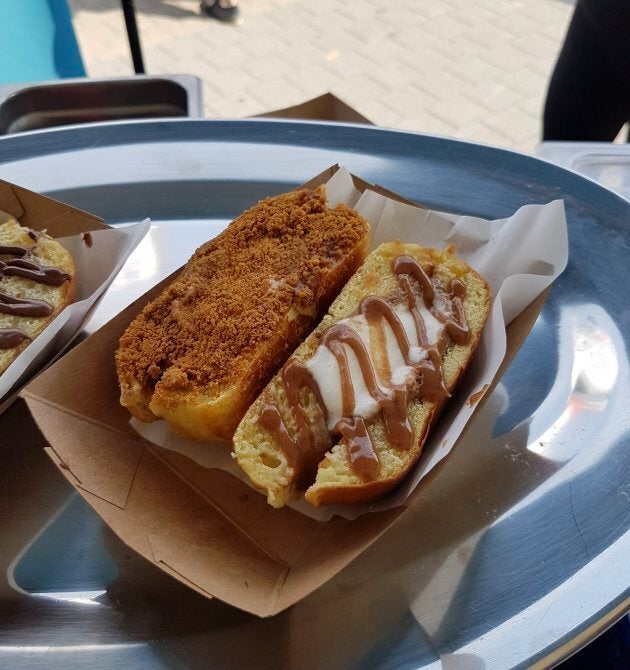 A sweet bun filled with Sweet Jesus ice cream and other toppings.