File this under red carpet win.
Denis O'Hare rocked the 2016 Golden Globes red carpet Sunday evening, donning a plaid blazer, white shirt, black tie and black trousers. But the best part of his ensemble? His red-soled platform heels.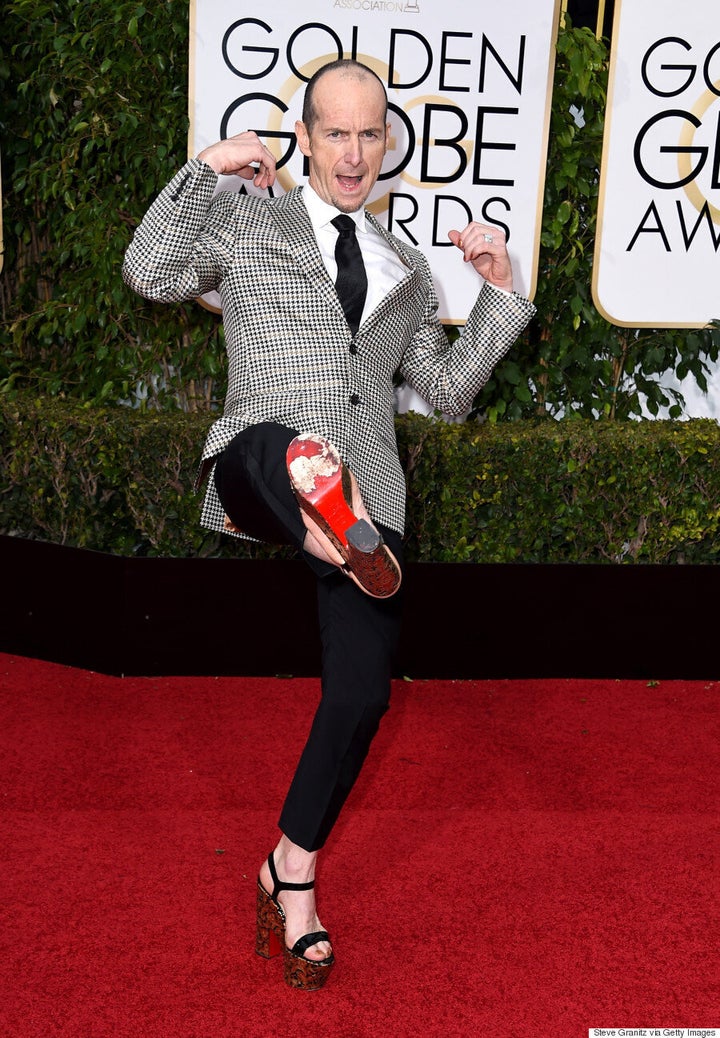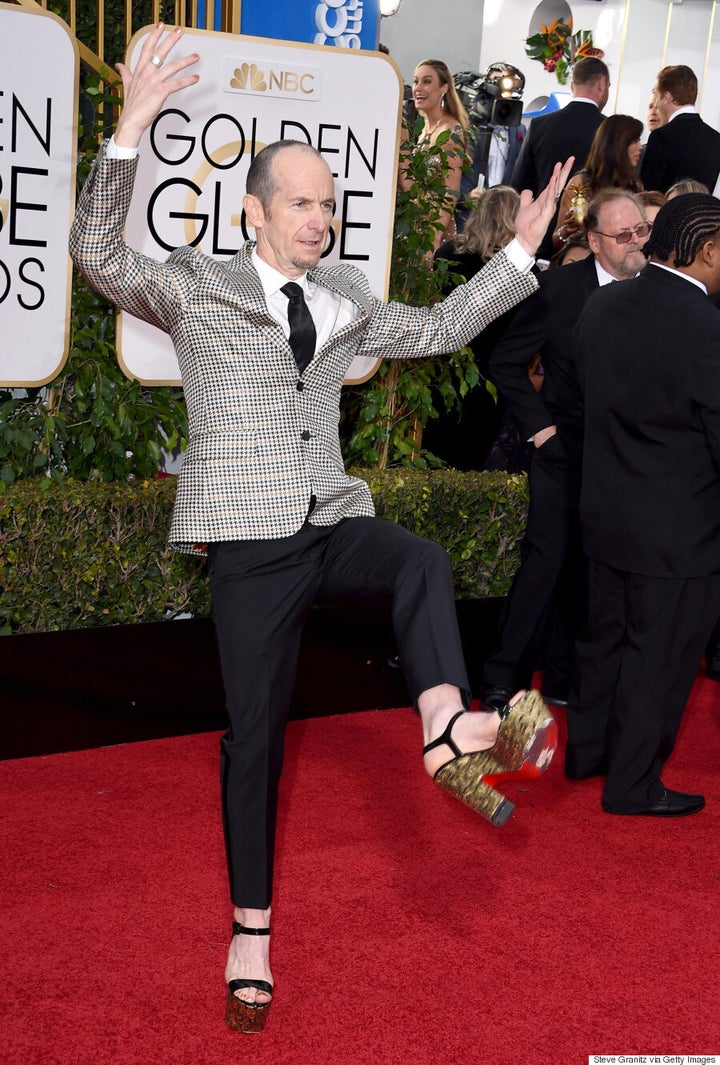 The "American Horror Story: Hotel" star channelled his character, Liz Taylor, in the glamorous pair of baroque-print wedge heels, complete with a bronzed pedicure.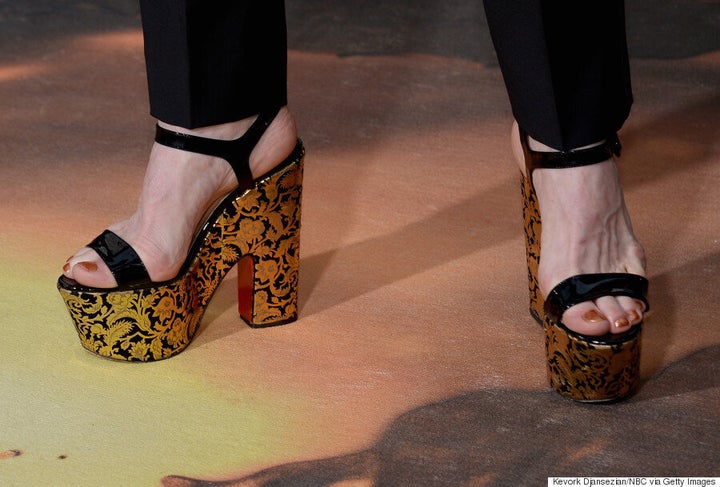 The 53-year-old actor, who played Russell Edgington on HBO's "True Blood," alluded to his choice of footwear on Twitter earlier in the evening.
"Getting ready for the #GoldenGlobes," he tweeted along with an image of his feet in a pedicure bath.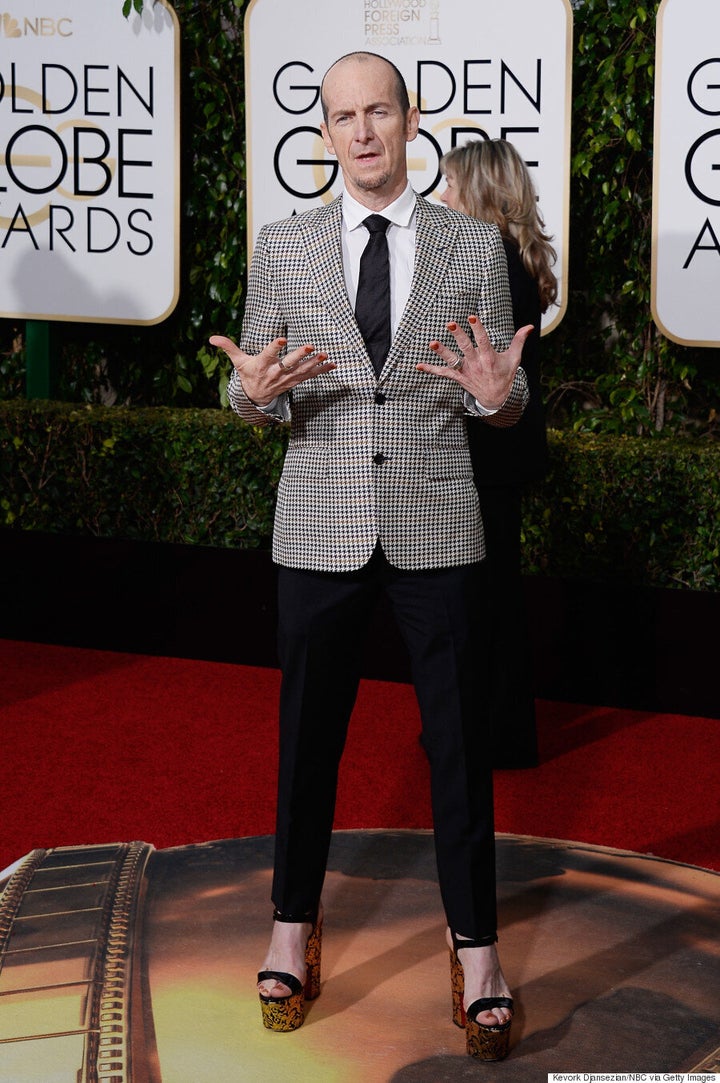 Check out more red carpet photos from the 2016 Golden Globes below: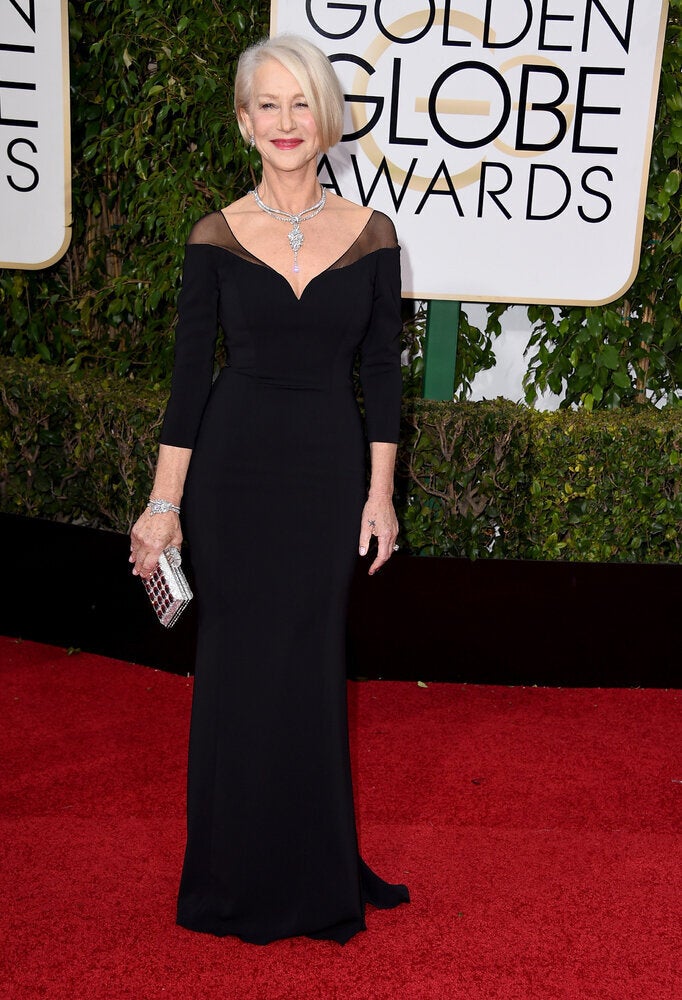 Golden Globes 2016 Red Carpet