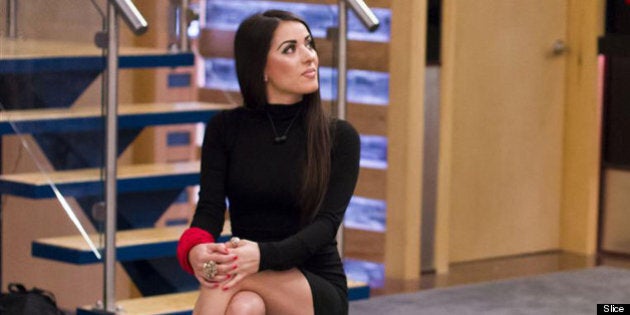 Talla was evicted from the "Big Brother Canada" house in a very emotional elimination, with nearly all four of the remaining houseguests in tears. Emmett swept away the competition and won POV, and chose not to use it on Gary or Talla, but then selected the latter to leave the house.
HuffPost Canada TV spoke with Talla about her eviction, her favourite moment(s) in the house and whether those fights she had were real.
Are you surprised by the house's decision?
I am shocked. I did not see that coming -- I'm upset and disappointed. I didn't want to believe it, but Emmett had told me right before that he was going to save Gary but I obviously didn't agree with his decision. He gave me his word, he even had a final-two deal with me. I don't love it.
When do you think the dynamics in the house shifted? Was there a defining moment you can remember?
After AJ had left, I paired up with Andrew. Together we started working together with Emmett and Jillian. To me that was a powerhouse and a really smart move on my part. I think that decision took me far in the game. Jillian won more HoHs than anyone else. We had a friendship that evolved Week 2 during the lumberjack competition. We struck a deal and that carried through until I was evicted.
You didn't have a showmance, a friendmance, or any alliance you took with you to the end. Do you think that helped you or hurt you?
I was fine without a showmance. It's easy to break up the showmances and it worked out for me that I wasn't in one. I didn't want to kiss someone on national television … aside from my kiss with Topaz.
I was good friends with Liza. If she had lasted longer in the game I think we could have gone far as a team, but I wasn't aware of how she was playing the game. End of the day I made it to the final four on my own -- to an extent. Me and Andrew had a really close friendship. It sucked that AJ had to go but it worked out in my favour. I would say that my friendmances, and pairing up with Andrew, helped me in the game.
What was your favourite/worst experience/moment in the house?
My favourite moment in the house was definitely meeting Dan Gheesling -- day 59. That was the best day of my life. I also loved the Tallatini party -- day 58. When we get missions or tasks and alcohol, we are so excited about that! I may not have won an HoH or POV but at least I had that! My worst moment was passing out 10 minutes in to our Sass-in-a-glass party -- day 39. I missed the party and I was really embarrassed.
What did you discover about yourself that you didn't know prior to being on the show?
People were a bit wary of me because I talk so much, but I would keep more things inside when I would hear things that other houseguests would say about their strategy when I could have used it to hurt them. Even though I wanted to bring out my claws on so many occasions, I have much more patience than I would have given myself credit for. I'm proud of myself for not going apeshit when I could have.
I also learned that I didn't have to win any competitions to go far. I was hard on myself for not winning any but I made really close to the end without winning any.
If you can go back to any moment in the house and change your reaction, which moment would that be and why?
No, I'm satisfied with all of my reactions. I was really proud of the way that I handled the argument with Topaz. She called me something really bad and I could have lost my marbles on her but I chose not to.
Was it easy to forget that there were cameras on you 24/7?
When I would make weird noises or do something embarrassing, I would remember that the cameras were there. Subconsciously, I knew that they were there but you're busy, and you're living in this house so yeah sometimes you forget. But obviously, I let it all out!
You got into some heated arguments with a couple of houseguests (Gary and Andrew). Were those arguments real or was it part of your strategy?
I remember in the beginning when I had an argument with Tom, and Topaz said to me you need to keep it cool so that people don't start targeting you. Using that as a strategy would be ridiculous. It would have made people want to get me out. My reaction in those arguments was realer than real. I had freak outs, pass outs, burn outs. I had all types of outs. What you see is what you get with Lala. I will always defend myself if I don't agree with something. You think I was going to let anyone else have the last word? Yeah right! Friends argue.
Who was the hardest houseguest to live with and why?
In terms of cleanliness, it would have to be Gary. I enjoyed living with everyone, me and Gary had a lot of fun, but cleaning was definitely not his specialty.
What went through your mind when you saw Dan Gheesling walk through the door? Is that how you greet most guests in your home? Did you enjoy talking strategy with him?
Ahhhhhhhhhhh! Oh my God, I love it! I just knew that he had something in store for us -- I love Dan. He's one of the greatest players of all time, Dan the man. Oh my gosh, no, that is not how I usually greet people in my home but I could not believe that Dan Gheesling was standing in front of me. I attacked him with one shoe in my hand.
Dan pretty much reassured me and made me feel good. He recognized that I had made it that far without winning competitions and that I should be proud of myself. He built up my confidence, put things in perspective and gave me a few new ideas. He knew that I had the answers but he was helping me realize that.
Which houseguest do you think enjoyed your lap dance most and why? Aneal or one of the others?
I think AJ enjoyed watching me give Aneal the lap dance more than Aneal enjoyed receiving it. I'll give AJ a lap dance in the jury house … just kidding.
Do you have any final thoughts?
I'm very thankful and grateful for "Big Brother Canada" coming in to my life. I had the best experience and I wouldn't change anything about it. I'm glad that everyone had a great time watching the show. Love it!
Check out our other eviction interviews: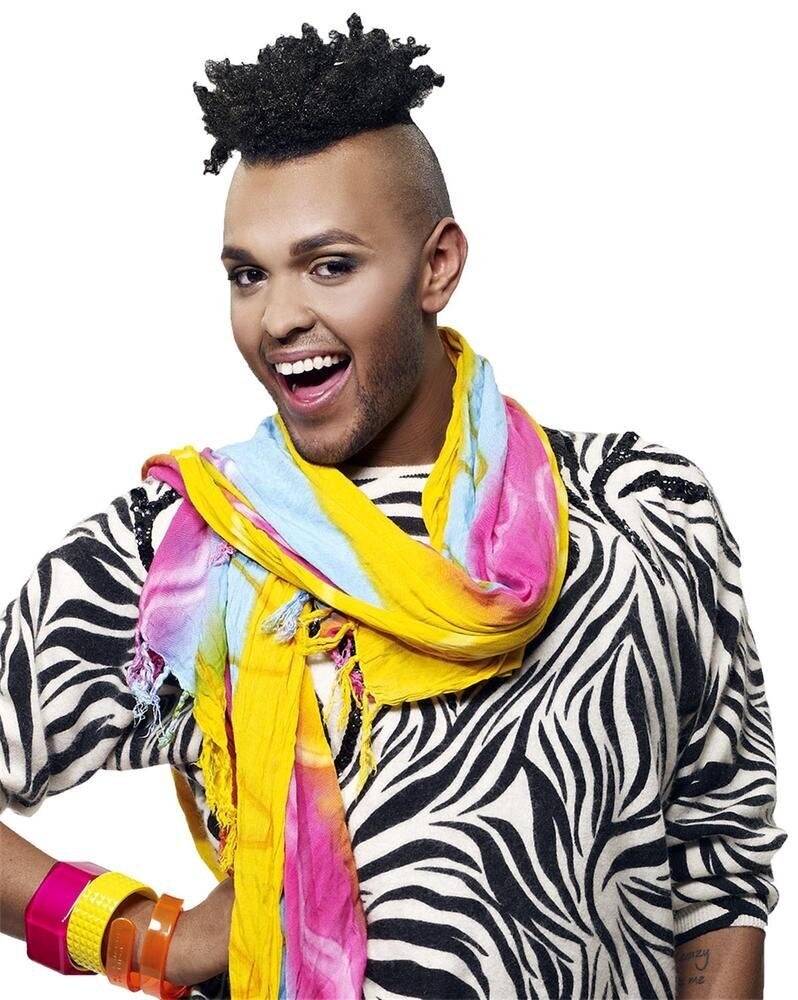 "Big Brother Canada" Season 1 Cast